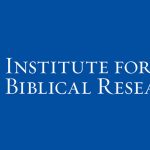 Website Calvin Theological Seminary
FACULTY OPENINGS
-Director of Latino Ministries
-Professor of New Testament
Job descriptions for both are available on our website: calvinseminary.edu/about/employment
We want faculty members who engage students, the church, and the wider culture through teaching, mentoring, preaching and scholarship. We especially encourage applications from women and members of ethnic minority groups and would welcome applications and nominations for these positions as well.
Tenure track faculty members are asked to be committed to the confessions and mission of the Christian Reformed Church in North America.
To apply, please send your CV, statement of interest, and cover letter which addresses your (1) familiarity with Reformed theology, (2) teaching philosophy and experience across different modalities, (3) leadership and ministry experience, (4) scholarship and/or publications, and (5) contact information for three references to facultyopenings@calvinseminary.edu.
Review of applications will commence on October 1, 2022 and will continue until a candidate is selected. If you have questions, please direct them to facultyopenings@calvinseminary.edu.